Delta U-Charger with single channel control

Microprocessor controlled

Displays current voltage

Charge progress in real figures

Discharge function

Battery defect detection

Overheat detection

Charge current: 450 mA

For NiCd, NiMH Micro AAA, Mignon AA Rechargeable Batteries (not incl.)

Dimension: 124 x 25 x 66 mm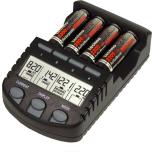 Charging current up to 700 mA. Charging, Discharging, Refresh and Test.


49,90 €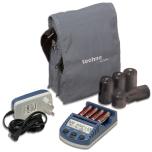 Charging current up to 1800 mA.
89,00 €